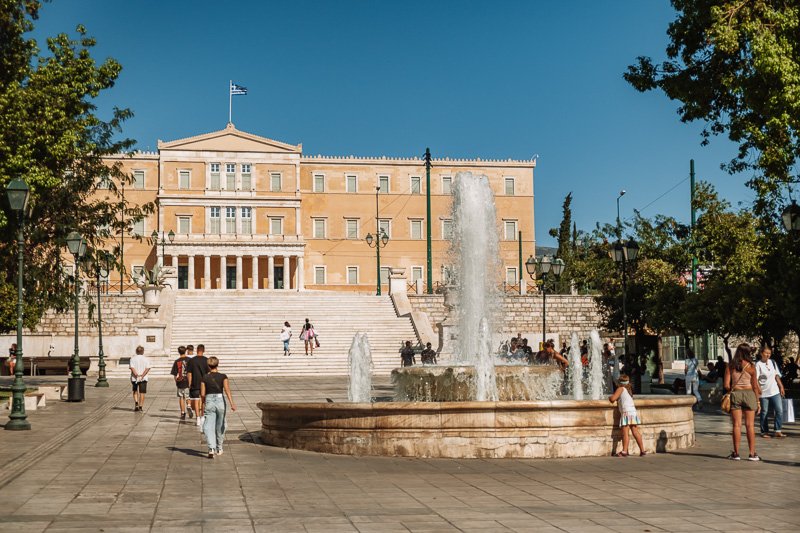 First time visiting Athens, Greece? While you will have an amazing time wandering through the historical sites, eating divine food and enjoying the city's numerous rooftops, there are a few things you should know about the capital before setting foot in Athens. This article was actually inspired by a couple of travellers I recently met who had the worst experience when arriving in Athens! They basically did most of the mistakes I listed below. Don't be like them! Here is what not to do in Athens, Greece when visiting for the first time.
This article contains affiliate links, which allows me to earn a small commission on any purchase you make through my links, at no extra cost to you. It helps me keep this blog running 
 thanks for understanding!
1. Not having cash with you
While most shops accept cards, there are still a few exceptions! Street vendors, street markets, taxis… Most of them still use cash only. And don't forget to have some change with you: small notes are appreciated.
2. Staying in the wrong neighbourhood
This could make or break your stay! Stay in an area within walking distance from the centre, ideally around Syntagma, Plaka, Monastiraki, Psyrri, Panepistimio, Kolonaki or Koukaki.
3. Not knowing a few Greek words
Greeks speak English, and there are very few places where you won't be understood. But knowing a few Greek words can always come in handy! And it will definitely make the locals smile and be happy about your visit.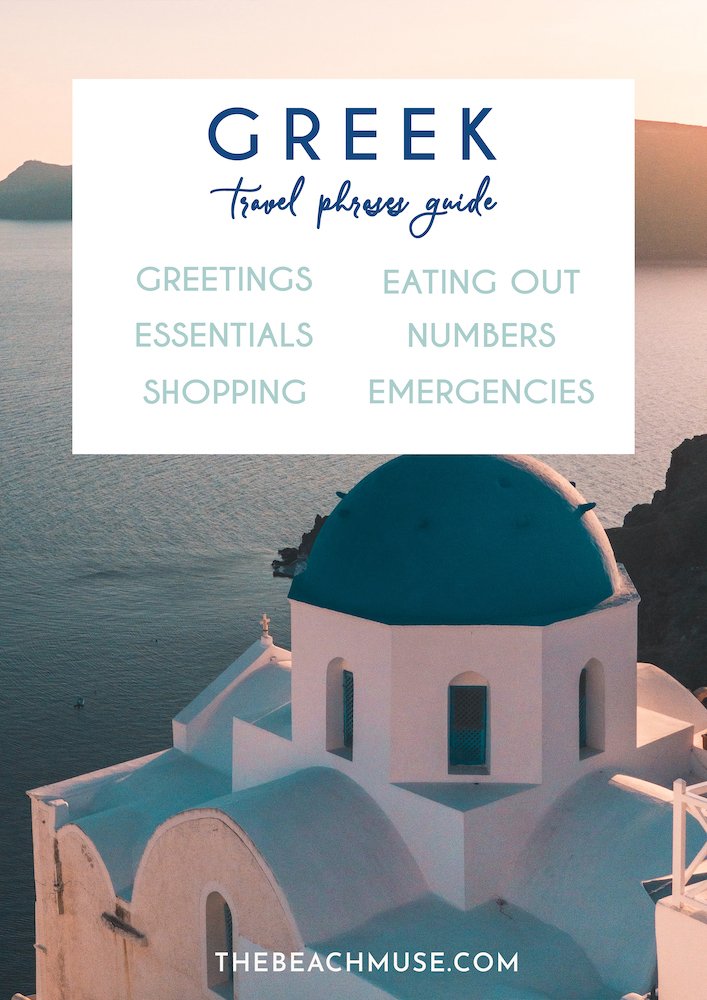 4. Visiting the Acropolis before the Acropolis Museum
Unfortunately, there isn't much information about the Acropolis' history onsite. That's why I always suggest visiting the Acropolis Museum first! Learn the history of the place and get to know its legends first so you'll be able to fully enjoy your visit to the Acropolis. Alternatively, you can visit the Acropolis with a great tour guide.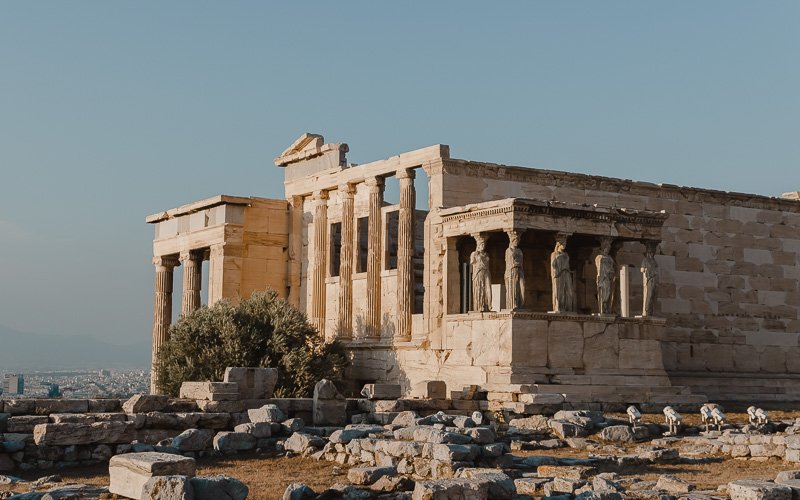 5. Thinking pedestrians have priority
Greeks have their own traffic laws. Stopping to let pedestrians cross the street is not one of them, or rarely is! So don't expect cars to let you pass. For your own security, wait until the road is clear to cross 😉.
6. Ordering a "kebab" instead of a "gyros"
Depending on where you are from, "kebab" might be to you what "gyros" is to Greeks: thin slices of crispy meat wrapped in delicious pita bread. But here, "kebab", actually called "kebap" by locals, means something else: it is a long spicy minced beef/lamb burger, wrapped in pita bread too. Delicious as well, but not what you might be expecting. So think twice before ordering a "kebab"!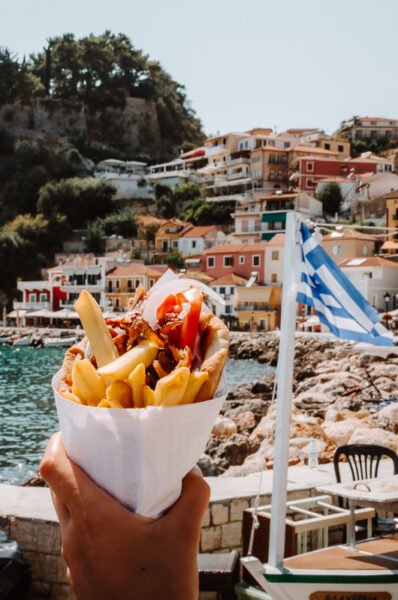 7. Eating gyros at every meal
I know gyros taste amazing, are very cheap and easy to get and you might be tempted to eat them at every meal. But Greek cuisine is so much more than that! And no, I'm not just talking about moussaka. Moussaka is actually the dish I eat the least often here! Sit at a taverna, and ask your waiter to bring you an assortment of meze, traditional small dishes that are meant to be shared. Let him/her guide you through the local flavours, don't be afraid of trying something new!
8. Not looking out for your belongings
Like in most European cities, beware of pickpockets, especially in the buses when they are packed. Keep your bag in front of you, locked. While Greece is generally a very safe country and I have never been robbed (I always leave all my belongings for hours-long on the beach without surveillance and never had a bad experience), always pay attention to your belongings in tourist areas.
9. Taking a taxi and not checking if the taximeter is turned on
Many taxis don't turn their taximeter on, especially with tourists. Kindly ask them to do so, or skip normal taxis altogether and use the app called "Beat": it's the local alternative for Uber, you'll know exactly how much you'll be charged for your ride before even departing.
10. Getting lured in by waiters in most touristy areas
Good restaurants don't need waiters to bring people in. People just come by themselves. Even if you are very hungry, don't fall in their trap! These restaurants don't have the highest quality of products, and you will most likely end up disappointed by your meal.
Things work slowly in Greece. With the strong summer heat slowing down Athens between May and September, do not overcharge your daily itineraries, or you might end up frustrated! Take your time in everything you do, schedule only a couple of things to do during a day, and go with the flow.
12. Showing too much skin when visiting churches and monasteries
Out of respect for the Orthodox religion, wear appropriate clothing when visiting churches or Monasteries: nothing too short or too revealing.
13. Forgetting to wear sunscreen
The sun is very strong in Athens, even in the winter months. Always wear sunscreen on your face and shoulders even when visiting the city centre!
14. Visiting around the 15th of August
At this time of the year, Greek people leave Athens and go to the islands to enjoy their vacation. Usually, the two weeks in the middle of August are very quiet in Athens: many shops, bars and restaurants close. While you won't be bothered by the crowd, it's not the best period to experience Athens' vibrant atmosphere and mingle with locals! Tourist areas still work normally.
15. Making noise between 3 and 5 pm
In case you happen to be at your hotel or Airbnb rental between 3 and 5pm, know that you are not supposed to make noise during these hours. It is the time during which people rest. So, no loud music, no vacuuming, no noise that could bother your neighbours!
Now you know what not to do in Athens, Greece! With those tips in mind, I'm sure you'll have the most amazing time in Athens. Enjoy your stay in Greece, and leave a comment below if you liked this article!
Did you like this post? Save it on Pinterest!